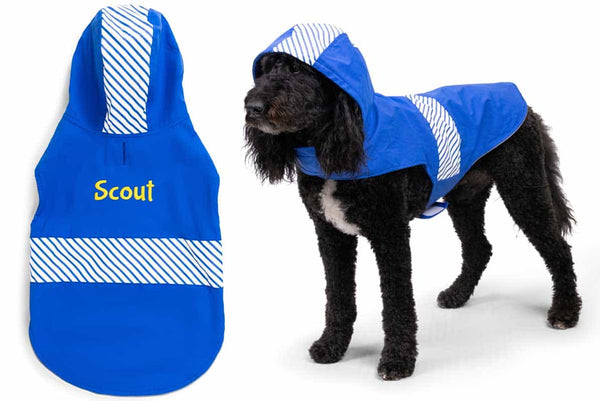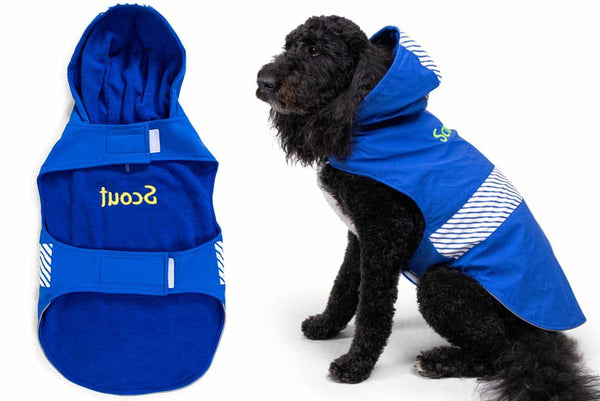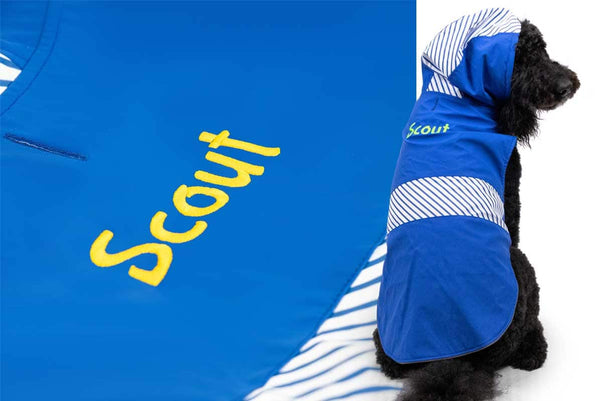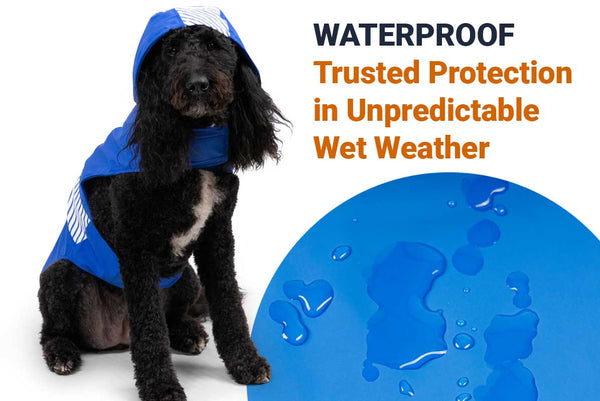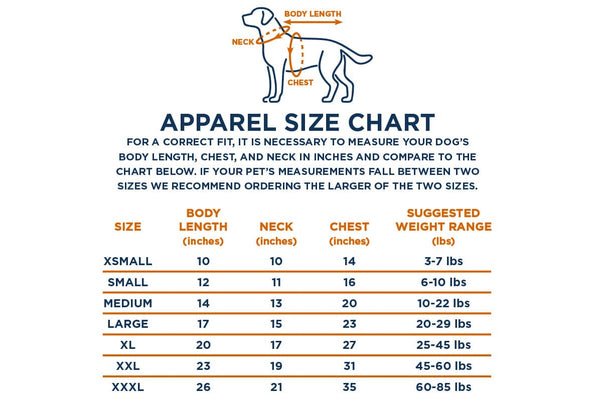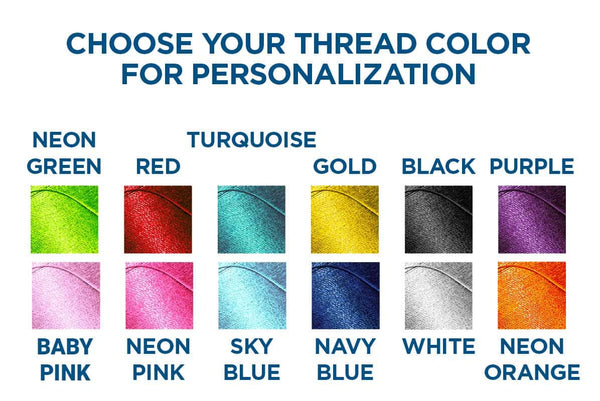 Dog Raincoat, Personalized Rain Jacket with Hood
Keep dogs dry in wet conditions with our personalized dog raincoat, just the jacket for getting outside in wet, snowy, or windy weather. Sturdy but lightweight with soft fleece-lined inner layer that provides warmth and comfort in changing weather conditions. Large hood for maximum coverage, and leash opening on back for easy access to collar or harness. Easy on/off, with hook-and-loop fasteners on neck and belly for a secure, comfortable fit. Plus, this waterproof jacket is personalized with your pup's name custom embroidered to make it uniquely theirs. Reflective accent on jacket trim aids visibility in low-light conditions. Trusted protection in unpredictable weather, this is the perfect dog rain jacket for dogs who enjoy the outdoors no matter the conditions.
For the correct fit, measure your pet carefully when selecting a size. Refer to size chart. Sizing recommendations per breed are only suggestions, since no two dogs are exactly alike. When in doubt, choose the larger size.
Made of 100% Polyester. Lined in 100% polyester fleece. Hand wash cold, air dry.
Features and Benefits:
Wet weather protection, custom embroidered for a personalized touch.
Soft fleece-lined inner layer provides warmth and comfort.
Leash opening on back for easy access to collar or harness.
Dog raincoat with hood for maximum coverage.
Easy to put on and take off.
Many sizes for small dogs and large.
Rain Coat Sizing:
| Size | Body Length (inches) | Neck (inches) | Chest (inches) | Suggested Weight Range (lbs) |
| --- | --- | --- | --- | --- |
| XSMALL | 10 | 10 | 14 | 3-7 lbs |
| SMALL | 12 | 11 | 16 | 6-10 lbs |
| MEDIUM | 14 | 13 | 20 | 10-22 lbs |
| LARGE | 17 | 15 | 23 | 20-29 lbs |
| XL | 20 | 17 | 27 | 25-45 lbs |
| XXL | 23 | 19 | 31 | 45-60 lbs |
| XXXL | 26 | 21 | 35 | 60-85 lbs |