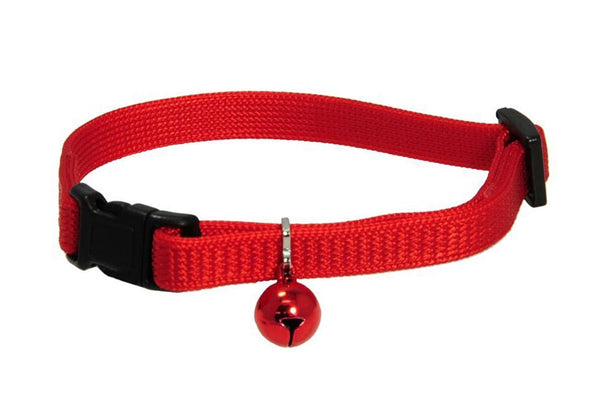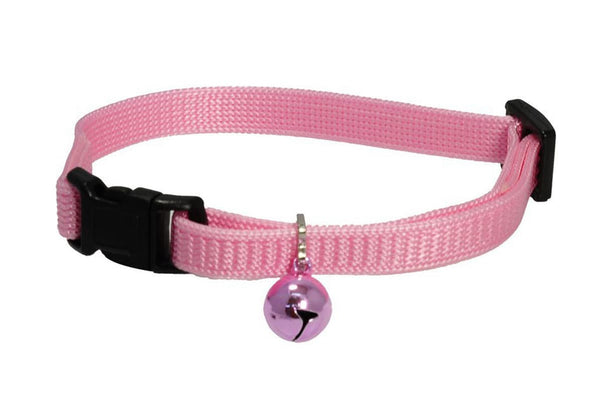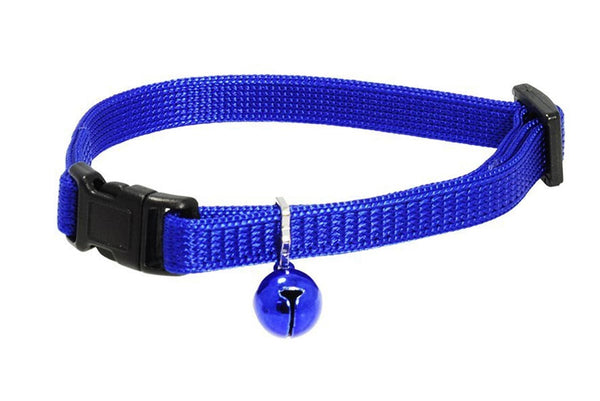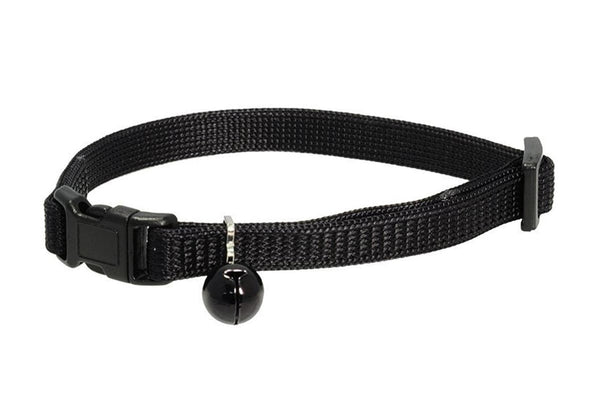 Breakaway Cat Collar with Bell
Our breakaway cat collars are designed to keep your cat or kitten safe with a safety buckle design that releases should your cat's collar become caught. Your cat will feel comfortable and look adorable in this no-snag nylon collar, fully adjustable from 8-12 inches for optimal comfort. Attached color coordinating bell included.
Features and Benefits:
Durable but soft snag-roof nylon material and breakaway safety buckle, designed to keep your cat safe in case their collar gets caught.
Machine washable, this collar comes in 5 color options and can adjust from 8 - 12 inches for the purr-fect fit. Collar 3/8 in wide.
Removable wildlife protection bell included.
Customer Reviews
Write a Review
Ask a Question
06/25/2023
Allen R.

United States
02/24/2023
Jennifer H.

United States
Love these collars!
These are great collars. They are breakaway, important for indoor/outdoor cats. My cat likes them too and the bell is so cute!
06/19/2022
Rick T.

United States
Cat collars
These collars and tags are great, unless your two cats lose one each per month, totaling $800 in purchases over 3-1/2 years. They should probably take more than 2 pounds of pull to come off. Maybe 4?
04/19/2022
Marcia T.

United States
Fast Delivery
I ordered 3 tags, all the same, and collars. My cat manages to get his off occasionly. So he was grounded until the new ones came. The order arrived very quickly with all the information on the tags correct. Thank You, I couldn't have endured the screaming for another day.
03/21/2022
Gray B.

United States
Super Collar
Very sweet collar. Light weight and the bell is not that loud so it is not bothersome. My cat is very stealth so it is nice to know where she is! :) Highly recommend.
Close (esc)
LABOR DAY SALE
In celebration of our pets working hard to keep us sane this past year
GoTags is offering 15% off sitewide!
Discount will be automatically applied at checkout
Age verification
By clicking enter you are verifying that you are old enough to consume alcohol.